Todays topic is about "spooler virus" or how can viruses infect your spoolsv.exe file or use print spooler subsystem vulnerability to infect you computer. Both of this can result inability to print anything due to spooler system files corruption. And as in most of the articles first of all I'll recommend you to use Printer Spooler Fix Wizard which will restore your original files, fix registry corruption and make your print spooler work again.
Download Fix Wizard
Spooler virus masquerade
Firstly, as you know spyware or viruses can easily name itself like legal system files or similar names (like svchost.exe, sp00lsv.exe, svch0st.exe) to mislead you so you won't be sure to remove this or that file detected by your antivirus. One thing to know is that if one of the modern antivruses (updated) has detected spoolsv.exe as virus 99% this is really a virus. The matter is legal system file will be located in system32 or dllcache folder and only in this locations. If this or that file named as system one is located in other folders 99% it is a virus.
One situation is when your antivirus detected spoolsv.exe in system32 folder and asks you to remove it. Remove it! Maybe you will see such error when trying to start print spooler after: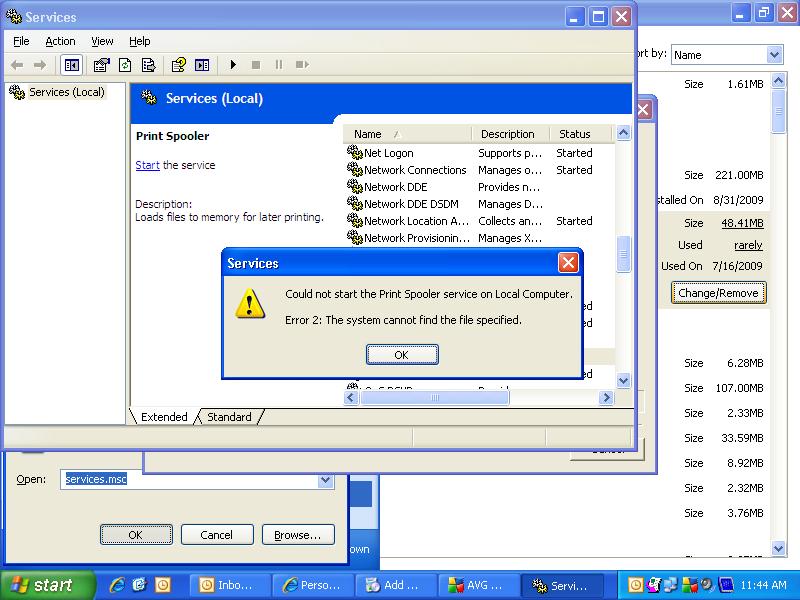 But you can always replace this file by one downloaded from the website or taken from other Windows machine. Or you can use system file checking utility by typing:
sfc /scannow
in Command Prompt. Other situation is when your antivirus can't find anything or removed the virus but you can see spoolsv.exe file in system32 folder. You will probably see such error:
In this case you won't be able to replace the file as Windows File Protection system won't let you do this. Use Replacer program in this case or Printer Spooler Fix Wizard.
Nothing to afraid about spooler virus. Use Printer Spooler Fix Wizard or antivirus and this tutorial to get rid if spooler infection and make your printer print again!
Download Fix Wizard
Information provided by: Alexey Abalmasov