History of Print Spooler Problem
Printer spooler or Print Spooler as this is the correct name of problematic Windows service started causing major problems on users computers in late 2001. Yes, thats the time when Windows XP was released and this operating system has a lot of problems with print spooling. First of all some computer viruses used vulnerability in Print Spooler to infect PCs all over the world. After various updates spooler subsystem just started to crash occasionally after reboot or when trying to print or when you try to install new printer or even randomly. This is not a big deal when you are at home doing simple printing job, but if this problem appeared in office thats serious issue.
Download Fix Wizard
Microsoft first released several KB articles with some instructions on how to deal with this problem, but those instructions contained quite complex (for non tech people) set of actions including editing registry keys and working in Command Prompt. In 2006 Windows Vista was released and many users thought they can forget about this problem with new operating system. However, Vista not only has the same problems with print service, but also huge problems with fixing this problem manually due to new security features.
Idea of Printer Spooler Fix Wizard
Knowing about all this and experiencing the same problems on office PCs Security Stronghold company released first version of Printer Spooler Fix Wizard software – version 1.0 (current version available for download 1.3), primary for inside the company usage. Then, company made this product public and it became a bestseller in the category. Simplest possible interface and great results in fixing print spooler problems made this software very popular among home users and small offices.
You can select printers you would like to fix – however you will need to reinstall drivers for all your printers after using Wizard.
Wizard finds all issues that can be a reason of spooler error however those are not necessarily "corrupted" items.
In a few clicks Printer Spooler Fix Wizard detects and removes all reasons of the error. From 2009 there is a special bonus for every customer who purchased the tool – antispyware scanner True Sword (current version 5.6). Software that costs $40 became free for lucky users of Printer Spooler Fix Wizard.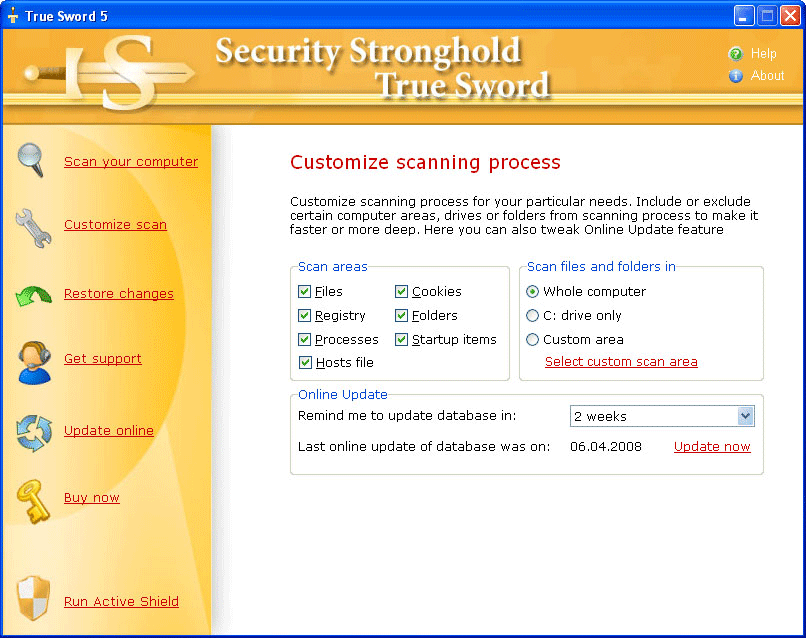 Experience problems with Print Spooler service? Receive error messages when trying to print? Try Fix Wizard and ask for free True Sword 1 year license!
Download Fix Wizard
Information provided by: Alexey Abalmasov
Share and Enjoy